I have been a guide (independent) for quite some time now.
I am a teacher and make city tours as a way to keep the job that I really love: teaching.
When I am doing my Walking City tours my main goal is to give a clear image of Cuba to as many persons as possible.
Much what is know about Cuba is rooted in the American embargo, Fidel Castro, comunism, Missile Crisis, and of course politics .

Few people have a deeper knowledge about Cuba: its people, beauty and culture.

I hope that when people I worked with go back to their country at least they can say to their friends:

'Now I understand, Cuba is more than that" and help friends and family to learn more about this island that it is really lost in time.
If something like that happens you are not a tourist anymore, now you are a traveler, and I had my grain of sand in that.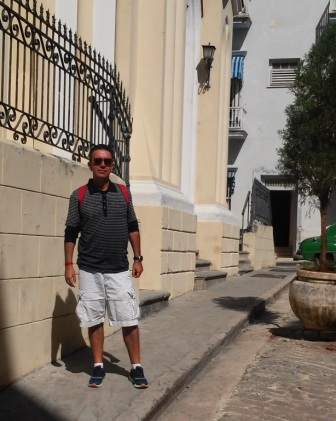 Humberto Linares
humbercuba@yahoo.es